Gavin Williams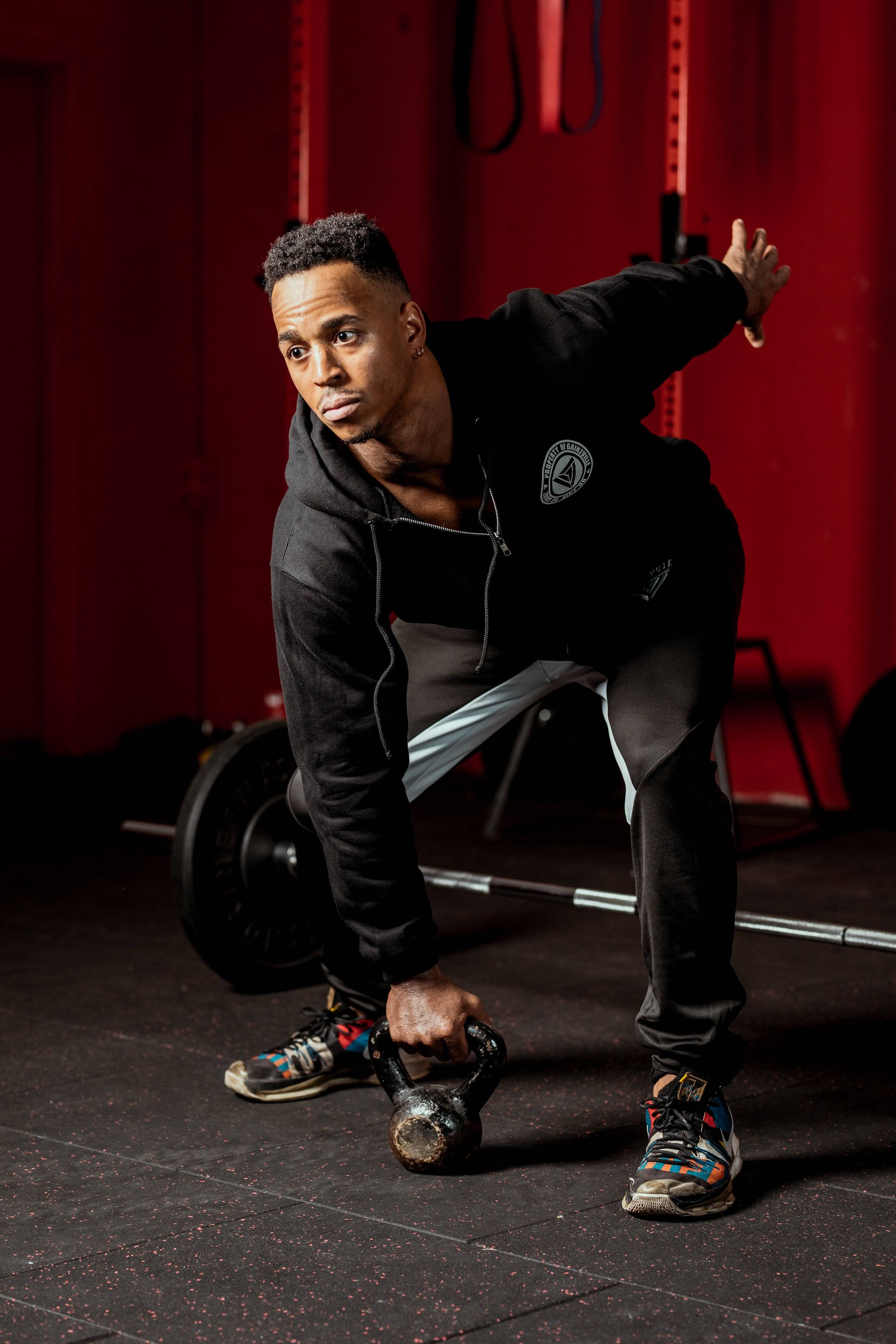 Favourite Food: Jerk Chicken Breast with Spinach Salad.

How Long have you been into fitness: I started being active at the age of four.
How has fitness impacted your life? Fitness maintains my general health and helps to create bonds with friends sharing fitness goals.
What music is currently playing on your headphones in the gym?  Tribe Called Quest, Biggie Smalls, and Kendrick of course.
What is your future fitness goal? Maintain overall health while having fun.
Tell us an interesting thing or two about you:  I love cooking and make most of my own food, and used to play competitive soccer when I was younger.
If you could be any animal, what would you be and why? I would be a penguin because they are such elegant swimmers.